More Than My Mortgage biedt de beste mogelijkheden voor uw hypotheek op Curacao. Met onze expertise, uitgebreide begeleiding en ons onafhankelijk advies besparen wij u tijd en geld bij het vinden van de beste hypotheek. Ons doel is dat u de juiste keuzes kunt maken die het beste passen bij uw specifieke financiële situatie, met eerlijk advies en persoonlijke begeleiding.
Wij vinden de beste hypotheek aanbieding voor u met onze eenvoudige 4-stappen aanpak.

Berekening
Op basis van enkele eenvoudige vragen berekenen wij uw hypotheek mogelijkheden en helpen wij u uw droom te verwezenlijken.

Deskundig en onafhankelijk advies
Wij kennen de hypotheek aanbieders als geen ander en we hebben talloze lokale en internationale klanten geholpen de beste combinatie te vinden tussen hun wensen en dat wat onze markt te bieden heeft.

De beste deal
Vanuit onze onafhankelijke positie kunnen wij de beste deal onderhandelen. Op maat gemaakt en zonder extra kosten voor u. Dit bespaart u niet alleen veel gedoe, maar ook onnodige kosten.

Afronding
Wij nemen u zoveel mogelijk werk uit handen. Van het begin tot het eind.
De reis van het dromen over een nieuw huis of vastgoedinvestering tot het moment dat de notaris het aankoopproces bezegelt, kan soms uitdagend zijn. Er zijn zoveel dingen waaraan u moet denken: er zijn heel wat keuzes te maken en een aantal belangrijke beslissing te nemen.
Maar dat wat complex is voor velen is voor ons, ons dagelijks werk. Wij weten wat belangrijk is op Curacao. Wij kennen de mogelijkheden en voorwaarden van de lokale banken en wij zullen alles in duidelijke taal aan u uitleggen. Wij hebben een passie voor ons vak en hebben er plezier in om u als klant bij te staan. Laat ons onze passie met u delen, zodat u zorgeloos het hypotheek proces kan doorlopen.
Wij vinden de meest geschikte hypotheek aanbieder voor uw financiële situatie, wij doen dit namens u zonder dat u hier extra voor hoeft te betalen.
More Than My Mortgage biedt advies en bemiddeling aan op Curaçao.
Met meer dan 20 jaar ervaring in de financiële dienstverlening vinden wij de beste oplossing op maat voor u. Dit geldt natuurlijk ook voor de vereiste verzekeringen zoals een brandverzekering, levensverzekeringen of andere risicoverzekeringen.
Wij kennen en volgen de hypothekenmarkt nauwgezet en weten daarom als geen ander waar u de beste deal kunt krijgen. En door onze onafhankelijke positie kunnen wij de scherpste tarieven en voorwaarden voor u onderhandelen.
Als u meer informatie wilt krijgen over onze hypotheek oplossingen, klik dan hier.
Als u vragen hebt of een afspraak wilt maken, vul dan het contactformulier in of bel ons op onderstaand nummer.
Wij werken met de volgende banken samen: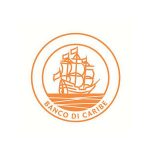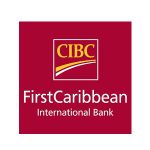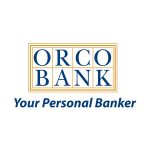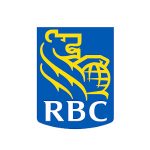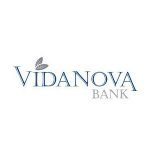 Sinot-Winkel Management Group B.V.
Santa Rosaweg #22, Willemstad Curaçao
KvK 134690
Registration Central Bank of Curaçao and Sint Maarten nr. 2020-009916 AB